Nick Kyrgios reached the quarter-finals of the US Open by channeling Roger Federer and is now on a collision course to face Rafael Nadal in the decider, an Australian tennis icon believes.
Wally Masur is in awe of Kyrgios' performance against Daniil Medvedev in the fourth round of the New York major, with the former top-line coach even declaring his four-set triumph over the world No.1 "his finest moment thus far in his career".
"He's inside the court, he's taking the ball on the rise, he's being aggressive, it's playing hard-court tennis, he's playing hard-court tennis, and Nick, after all these years, you are venturing forward. Thank you," Masur said on Stan Sport's Grand Slam Daily.
READ MORE: Feuding Manly superstars expose 'major problem'
READ MORE: Medvedev fumes at Kyrgios' entourage after loss
READ MORE: 'Best we've seen' from Kyrgios in stunning win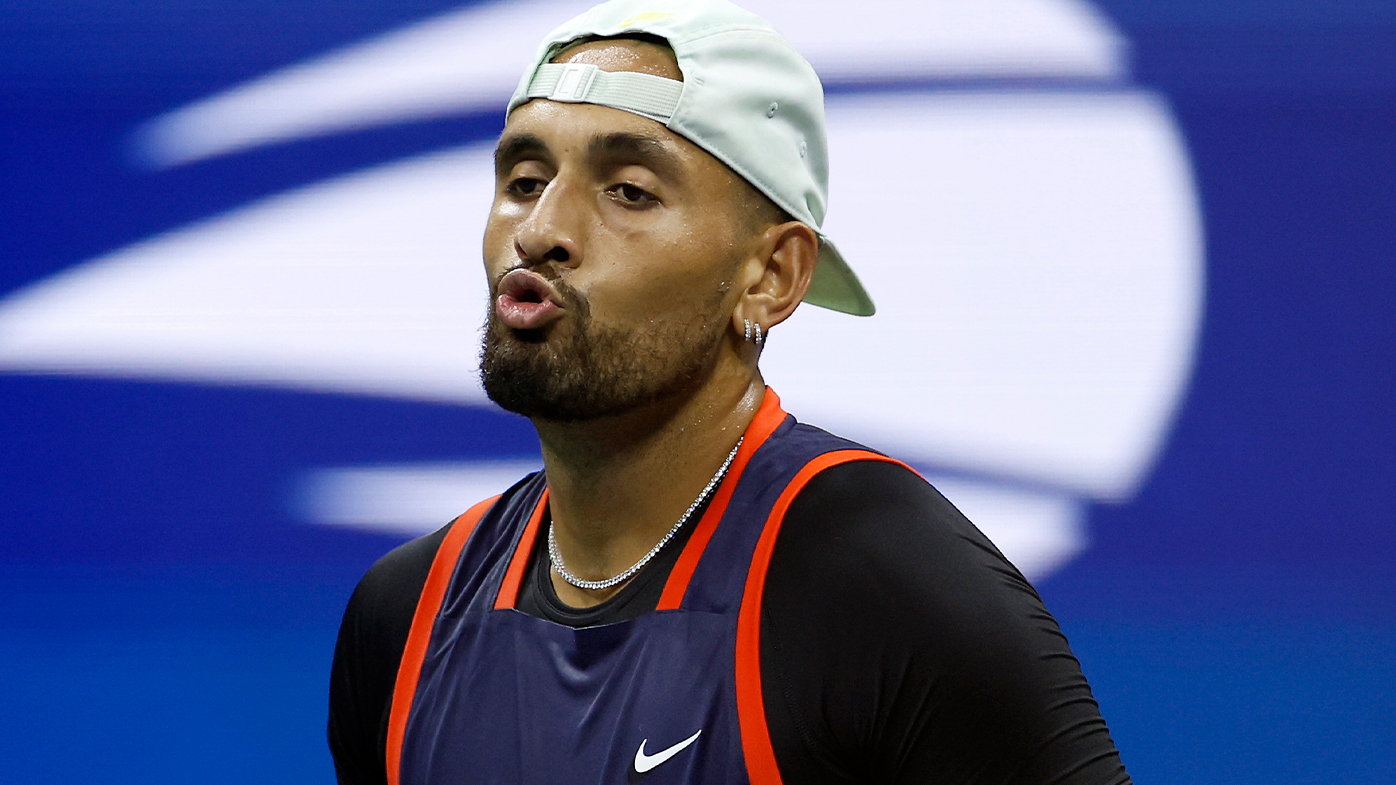 "He's had the ability to do this but has chosen not to. He's chosen to kind of go toe to toe with people from the back … of course he has this brilliant serve that keeps him in every match.
"He showed us his full range of creativity and flare (in the Medvedev clash). I mean, he's more Roger Federer than Rafael Nadal. Play like it, be creative, just take the match away from your opponent and play it on your terms — and that's what he did.
"Now, it's all very well to say that, but you've got to execute — and execute he did."
Kyrgios, the tournament's 23rd seed, will meet 27th seed Karen Khachanov as he pursues a spot in the semi-finals.
The head-to-head ledger between Kyrgios and Khachanov is even, with the Russian defeating the Australian at the 2019 Cincinnati Open and Kyrgios hitting back at the 2020 Australian Open.
Watch the US Open live and free on 9Now and every point from every match ad-free, live and on demand on Stan Sport.
Nadal, the man Masur is tipping to collide with Kyrgios in the final, is hunting his 23rd singles grand slam title and third of this year, having conquered the Australian Open and Roland-Garros.
"I am so beaten up over the years by what Nadal has achieved (that) I cannot dismiss him," Masur said.
"You've got the top half (of the draw), you've got the bottom draw.
"I think Nick will get through to the final.
"I find it very hard to dismiss Rafa because I've just seen him do so many amazing things over his career.
"But Nick's right there."
For a daily dose of the best of the breaking news and exclusive content from Wide World of Sports, subscribe to our newsletter by clicking here!